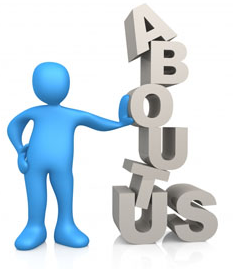 Even after you peel away all the wires, pop-ups, dust, and confusion, what you have is a problem. Who do I call? How much will this cost to fix? Should I scrap it and start over?
Don't get your axe out yet, read on.
Centered in Petoskey, MI and founded by Ed Woelfert III, in 2010, BluLine Tech has one main purpose, to help. We recognize that there is a sea of Tech Support companies, help lines, help desks, and tech gurus in this world. Few of which speak clear English, and fewer still that charge less per hour than brain surgeons. As if that bucket of wires in font of you wasn't frustrating enough.
This is where BluLine Tech's "Help Tech" shines through.
Through Help Tech we believe that Technical Support can be a helpful, and even enjoyable experience, that doesn't cost an arm and a leg. That's why we'll gladly review your situation and discuss your options before beginning any work (or even thinking of handing you a bill). We know that the better you understand your problem, and how we will fix it, the more comfortable you will be with us and those two big scary words "technical support".